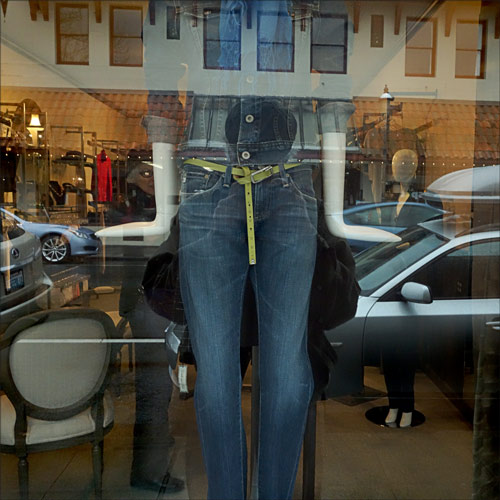 window shopping selfie
Wandering, measuring, both sides at once.
People – inside, out; real, imagined, totally fake.
Consuming; consumed; consumerism exercise.
Main street dream.
Shopping off the windows.
The street a showroom of cars.
Window's abundance fills the frame with stuff, and me and Ms. Mannequin and more.
Pixels are cheap, no prices to compare.
Take all home in this little box,
open later
then share.